Veganism is booming across the world, and things are no different in London. This year, the UK was shown to be new world leader for vegan food launches, and a recent poll claimed that veganism will rise by 327% by 2020. As the capital, London is the vegan hub, and plant-based travellers can eat their way around the city with ease. But which of its many vegan eateries are best? From plant-based pubs to low-key diners and chic restaurants, here are five of London's hottest vegan spots all tourists should visit.
THE SPREAD EAGLE
Having a drink in a 'proper' pub is high up most tourist's London to-do list, and luckily, being plant-based doesn't mean you have to miss out on this rite of passage. In East London's Homerton you'll find The Spread Eagle, one of the city's oldest pubs… and also the first vegan one. Everything is 100% vegan here – from the fixtures and fittings to the beers on tap. Cult vegan taco joint Club Mexicana do the food here: think Mexican-inspired treats that are as tasty as they are ethical. This isn't the place to come if you want a green juice or chia pudding; the food here is unashamedly indulgent, and the same applies to the drinks too (the margaritas are seriously moreish!).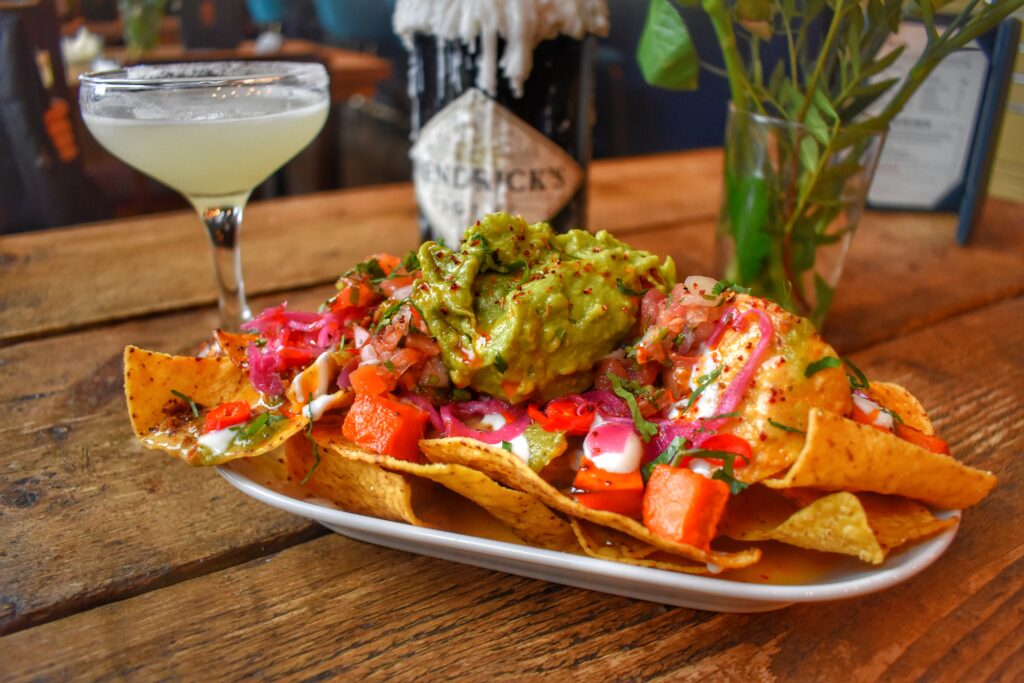 Start with the loaded nachos, which come piled high with vegan 'chorizo', sweet potato, red pepper queso, pink onions, pickled chilli and sour cream, then choose from the five different tacos: Al Pastor 'Pork' with charred pineapple, pulled jackfruit carnitas, beer battered 'tofish', tempeh 'bacon', and 'chorizo' and sweet potato. Burger fans shouldn't leave without trying the 'MFC' (a crispy,Mexican-fried chick'n burger) or the Club Mex Cheezeburger (a juicy plant-based beef patty), but save room for the tender wings drenched in hot sauce! If you can manage dessert, the ice cream sandwich, with smoked salt caramel and miso biscuit, is heavenly.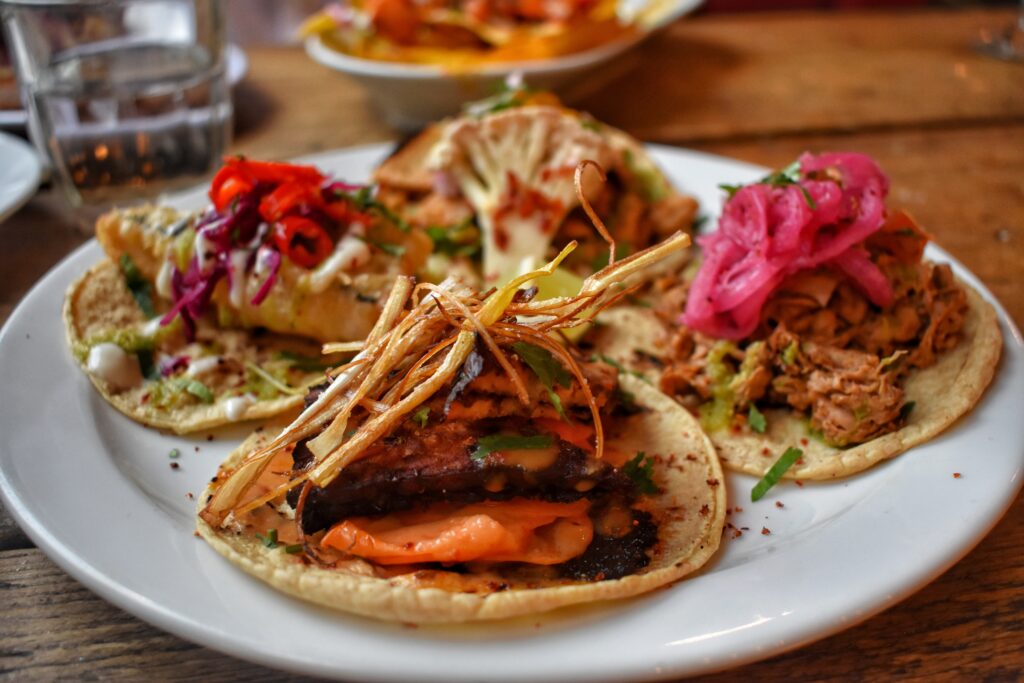 FARMACY
On the slightly more upscale end is Farmacy, a super cool restaurant in Notting Hill that's built up a devoted following since its opening in 2016. On weekends you'll have to wait for a table, but it's absolutely worth it. The light, plant-filled restaurant is packed with trendy locals, and with a menu that's entirely free from dairy, refined sugars, additives and chemicals, anyone with a passion for health and wellness will be happy here. All ingredients are either grown on the restaurant's farm, in the neighbouring county of Kent, or sourced from local and sustainable suppliers.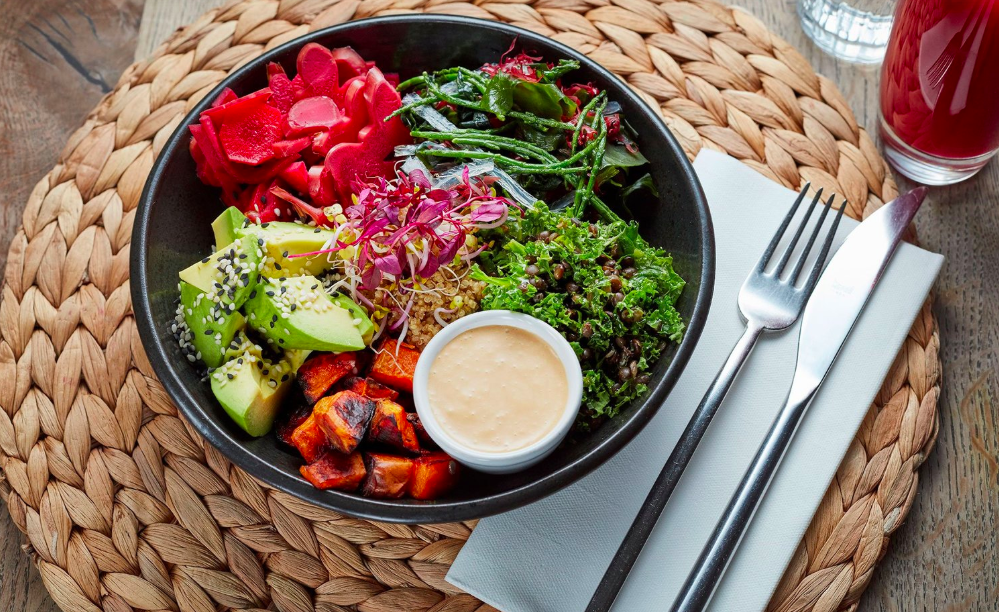 Popular brunch dishes include chickpea pancakes with roasted squash, avocado, seasonal greens and smoked paprika sauce, and the 'Farmacy breakfast' – potato rosti with truffle cream, roasted cherry tomatoes, marinated portobello mushrooms and sprouted baked beans. In the evenings, choose from dishes like the 'macro bowl' (steamed quinoa, roasted sweet potato, kombu seaweed, kale, samphire, and avocado with ginger miso dressing), or corn tortillas filled with roasted mushrooms, frijoles, chipotle sour cream, charred corn and guacamole. Be sure to try one of the restaurant's famous juices before leaving!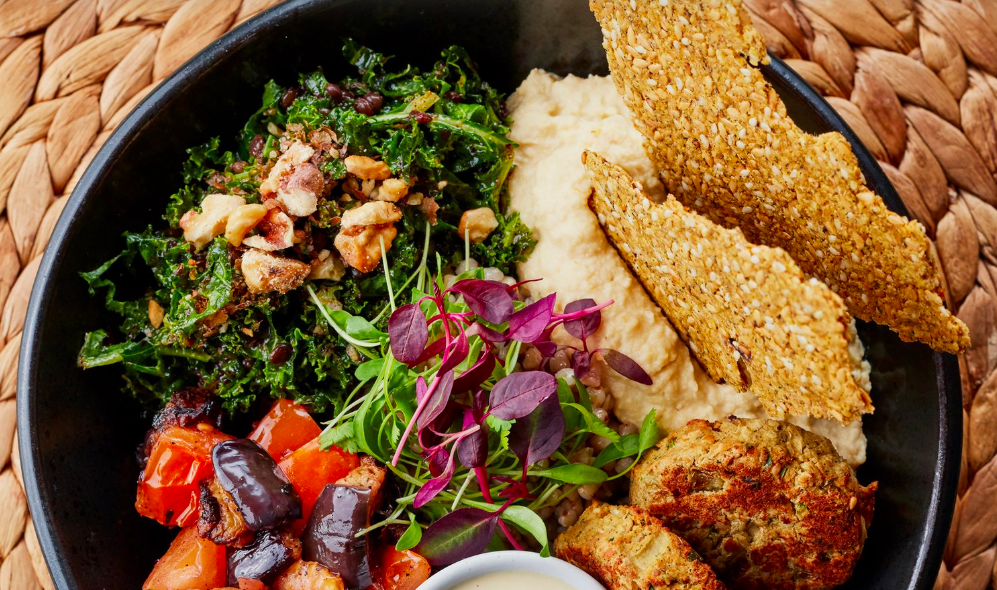 UNITY DINER

For vegans, the only thing better than filling your belly with delicious food is knowing that doing so is saving animals… so thank your lucky stars that London is home to Unity Diner, a 100% vegan and non-profit diner in Hoxton, East London. Co-founded by vegan activist and educator Ed Winters (better known online as Earthling Ed), all profits go directly towards funding animal rights organisation Surge, as well as the development of a new animal rescue sanctuary. This concept means you can enjoy delicious vegan comfort food while contributing to positive change – both for the animals and the environment. But how does the food measure up?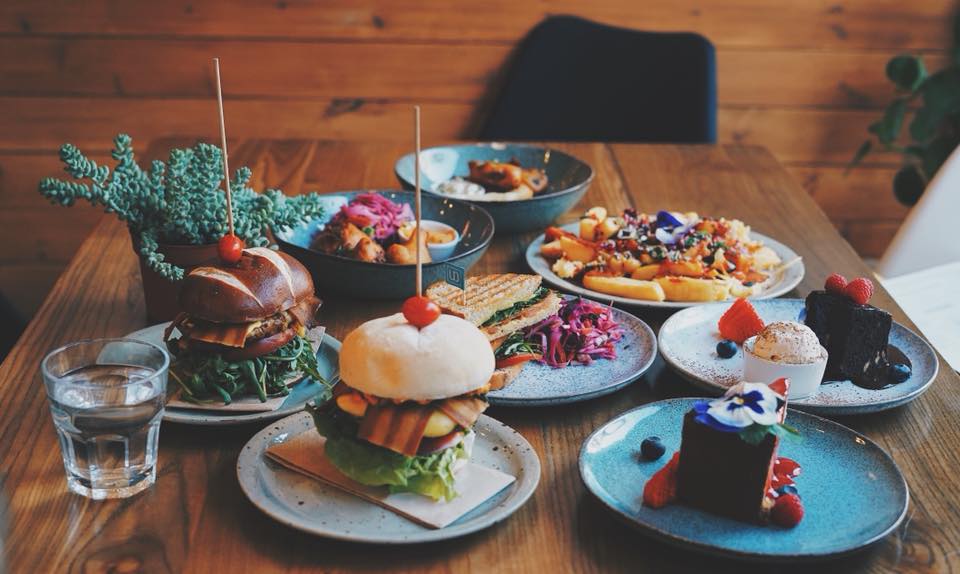 Luckily, it's great – and the charitable aspect means you can order as many treats as you like while feeling good about it. To start, choose from tempura battered vegan shrimp and soy sauce, or fried 'chikkin' skewers served with creamy peanut satay sauce; then move on to indulgent mains like hot dogs, burgers and nachos – or, if you're feeling healthier, salads and flavoursome bowls of seasonal veg and grains. The tofu cod with tartar sauce, paprika fries and mushy peas is a must if you want to sample a vegan version of that London classic, fish and chips. With divine cheesecakes and tarts for dessert, be sure to visit on an empty stomach.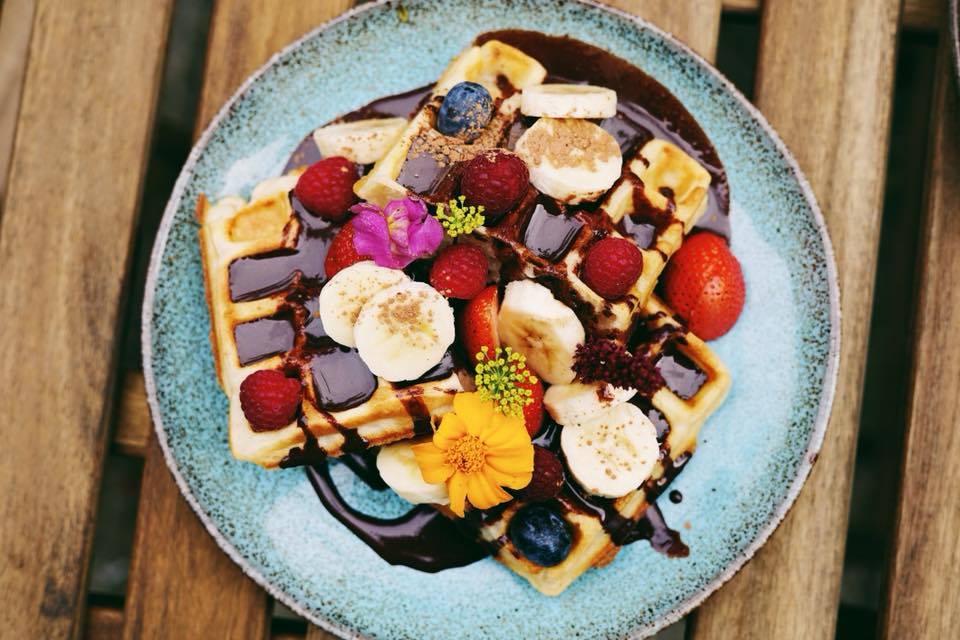 TELL YOUR FRIENDS
In Fulham, South West London, is Tell Your Friends, a stylish but surprisingly low-key restaurant, considering the glamor of its founder, Lucy Watson. The former reality star rose to fame on UK TV show Made In Chelsea, but this restaurant's popularity isn't due to nepotism; after writing a series of vegan cookbooks and becoming a passionate animal activist, opening a vegan restaurant was the next step, and Tell Your Friends is a laid-back restaurant and bar that definitely delivers on the food front. The smoothies and juices are heavenly, too – in particular the cacao, peanut butter, maca, banana and almond milk smoothie, which is almost a meal in itself.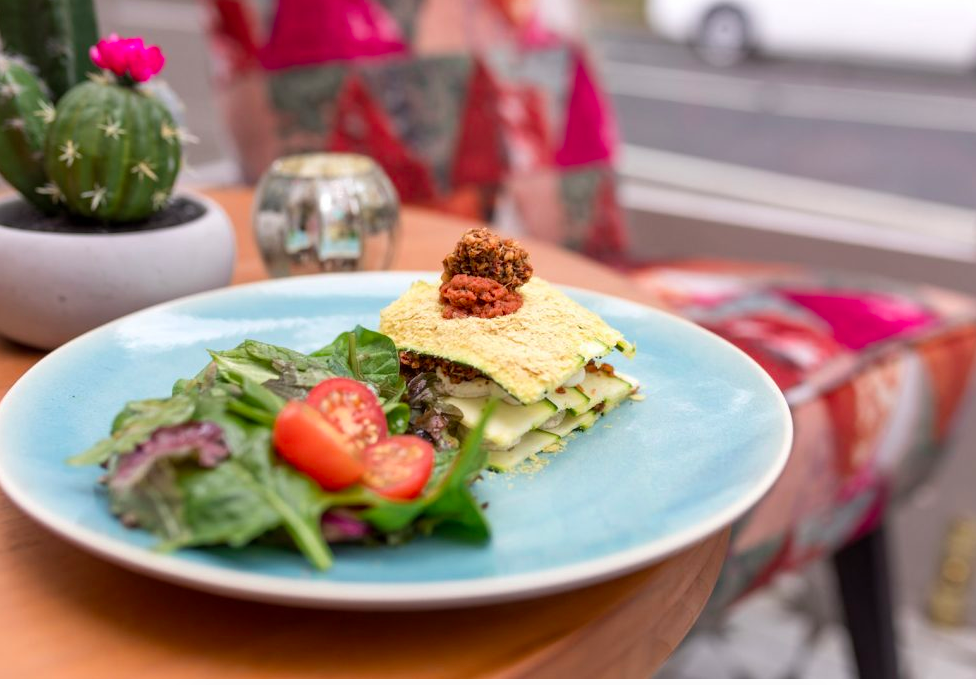 The menu changes regularly and is the perfect balance of nourishment and comfort. Popular dishes are the chewy 'chicken' bites, made from hemp and sunflower-crumbed jackfruit and served with a BBQ dip, and the Mac'n'Cheese, with velvety cashew cream and nutritional yeast. If you're after something lighter, try the raw bowl: cauliflower rice with a rainbow array of vegetables, fruits and seeds, with a zingy tamari dressing. In the evenings, there's healthy-yet-hearty fare: white bean and fennel 'fish' pie with cheesy mash potato and tenderstem broccoli, or a fragrant sweet potato, chickpea and spinach curry with garlic flatbread and coconut raita.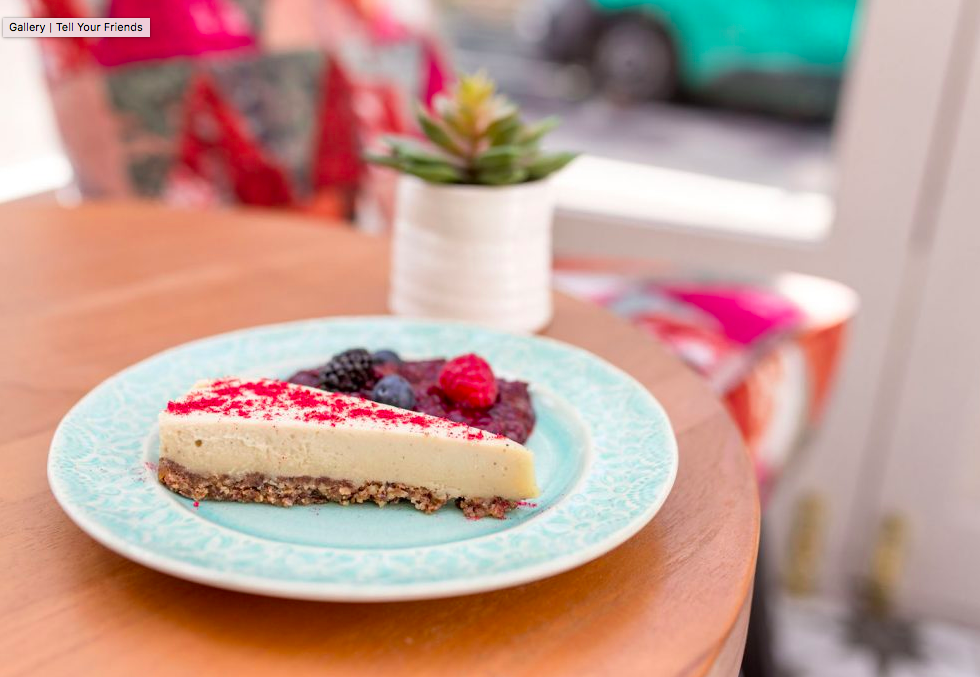 KALIFORNIA KITCHEN
One of London's newest vegan restaurants, Kalifornia Kitchen is definitely the most Instagrammable. Located in Central London's Fitzrovia, near the West End, the hot pink exterior is impossible to miss, and inside is just as picturesque. Plants and flowers cascade from the walls, and neon signs flicker invitingly as you enter – but this isn't a case of style over substance. The brainchild of vegan influencer Loui Blake, the ethos of Kalifornia Kitchen is that "healthy is sexy", and their aim is to provide delicious, nutritious and sustainable food to energise and excite.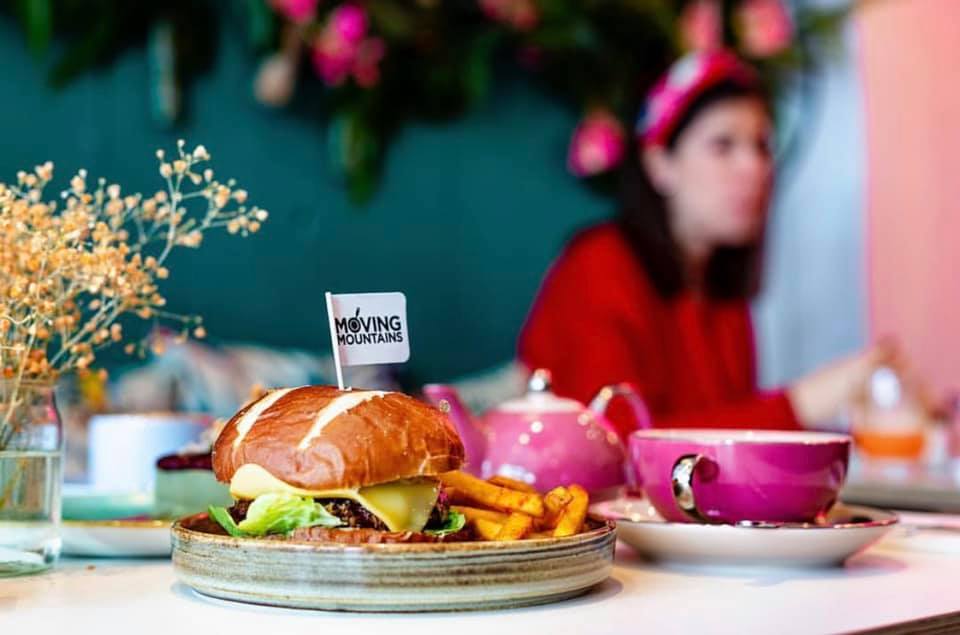 So what's on the menu? With the surge in popularity of vegan junk food, there's an obligatory burger – the Kalifornia Guac Burger, with a Moving Mountains B12 patty and vegan smoked gouda. But the healthier options are where this restaurant really excels: dither over BBQ pulled banana tacos on chicory with slaw and pickled cabbage, the blackened tempeh caesar salad, or the Mexican bowl, with brown rice, black beans, pickled cabbage and tangy pico de gallo. This summer, try specials like the banana and blue spirulina smoothie bowl with blueberry, chia, coconut yogurt and coconut chip; this is a dish that tastes as beautiful as it looks.