(This article is now featured on Huffington Post – click here to read).
Since leaving the UK to travel the world last year, I've visited many beautiful and exotic beach destinations, but Fiji perhaps best encapsulates the idea of tropical paradise. Almost every way you turn you'll find palm trees swaying in the breeze, turquoise ocean shimmering on the horizon, and brightly coloured flowers adorning almost everything.
But with over 330 islands and thousands of hotels and resorts, deciding where to stay in Fiji can be difficult. Rather than spend my time in Fiji kicking back on the beach in just one place, I wanted to travel around and see which places stuck out to me. Fiji is known for being one of the leaders in sustainable travel, so I decided to make this as much of an eco holiday as I could.
After spending weeks travelling up and down the two main islands, Viti Levu and Vanua Levu, here are my top three unique eco resorts in Fiji – all picturesque, all on the water, and all offering something a bit different.
1. Jean-Michel Cousteau Resort
As the winner of countless accolades, including the best five star all-inclusive resort in Fiji, Jean-Michel Cousteau Resort isn't exactly a secret. Despite its reputation, however, this eco-resort offers a peaceful and luxurious travel experience that's entirely out of the ordinary (to give you an idea, there's a pillow library for the more discerning guests…)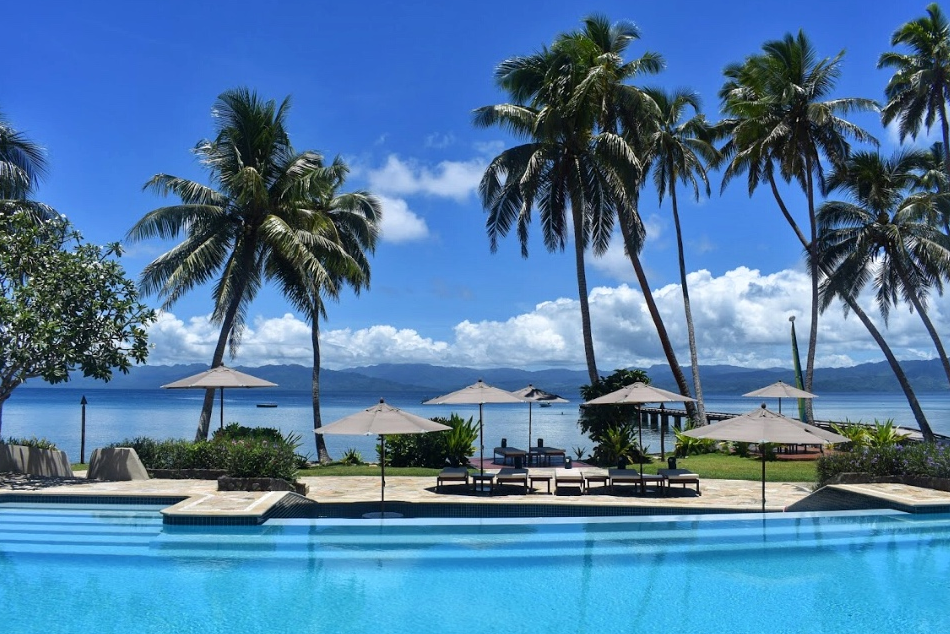 Jean-Michel Cousteau was the very first eco-resort in Fiji and has helped pioneer sustainable tourism throughout the country. The guest rooms are sustainably made, the food locally grown, and the front of the resort is now a marine reserve that's home to a coral farm and mangrove reforestation project. There are lots of eco activities to participate in, like rainforest walks and sustainable pearl farm tours, and the resort even has its own onsite marine biologist.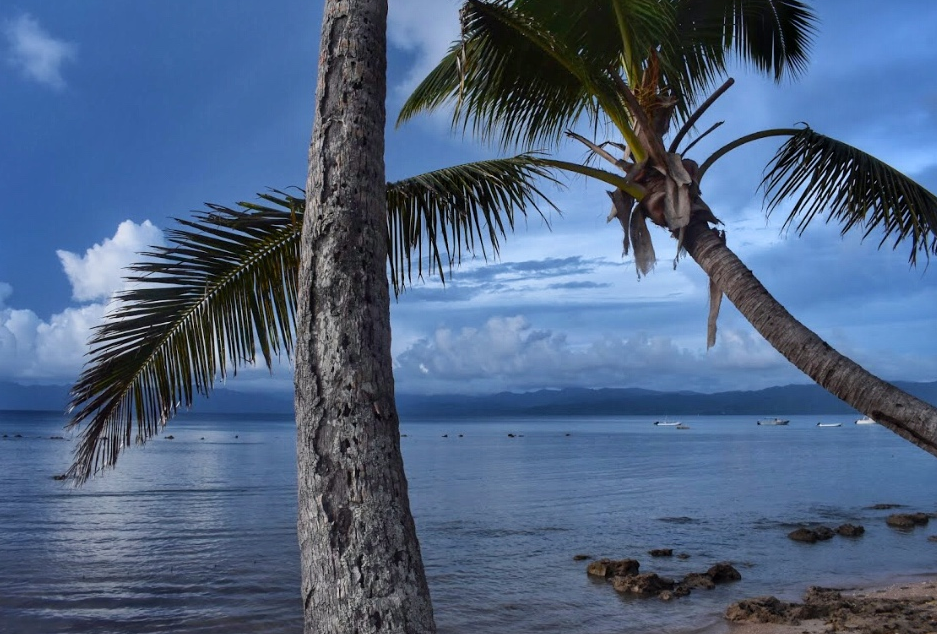 In an all-inclusive resort, the quality of the food needs to be good, and I have to admit that initially I was a little worried; Fiji's bounteous seafood tends to feature heavily in its cuisine, and as a vegetarian I wondered whether I might come up short. But happily, there was a lot of variety on the vegetarian menu – the veggie tempura was especially delicious – and the food on the whole is a blend of traditional Fijian cuisine with a strong Asian influence.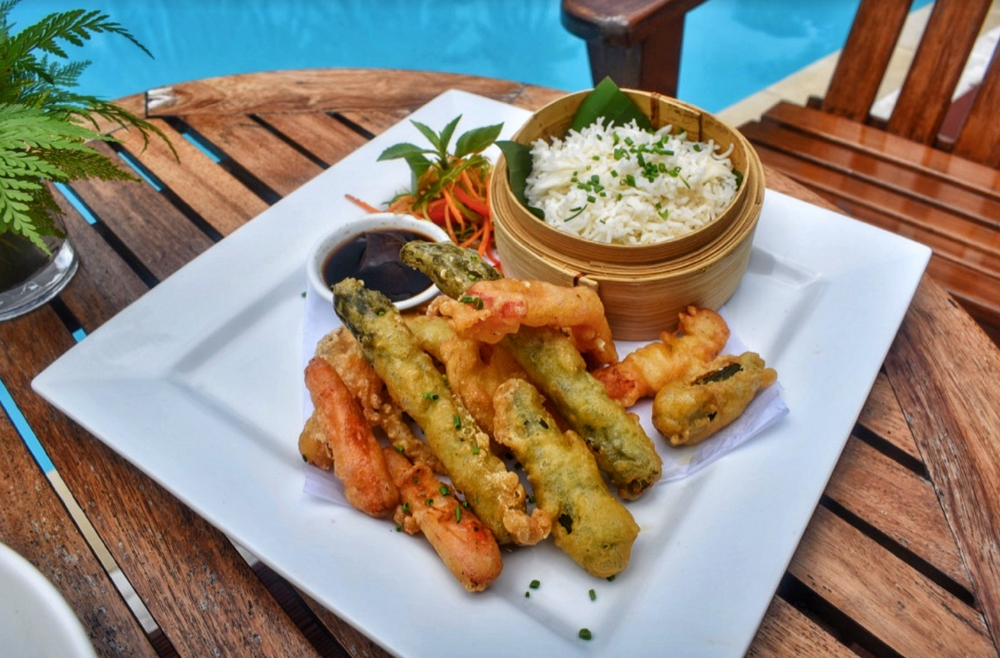 2. Palmlea Farms Eco Lodge
Beachside resorts are a dime a dozen in Fiji, but what about resorts for people looking for something a bit different? Considered one of the hidden gems of Vanua Levu island (and it really is hidden!), Palmlea Farms Eco Lodge offers guests the chance to experience a totally different side to Fiji – one many visitors may not even know exists.
I headed off the beaten track to this beautiful eco-resort, which also happens to be a working organic farm. There's plenty to keep you occupied: a 25 metre swimming pool if you feel like getting in a few lengths, acres of gorgeous natural surroundings to explore, kayaking in the bay nearby and, best of all if you're an animal lover, stroking the adorable baby goats who trot happily around the grounds.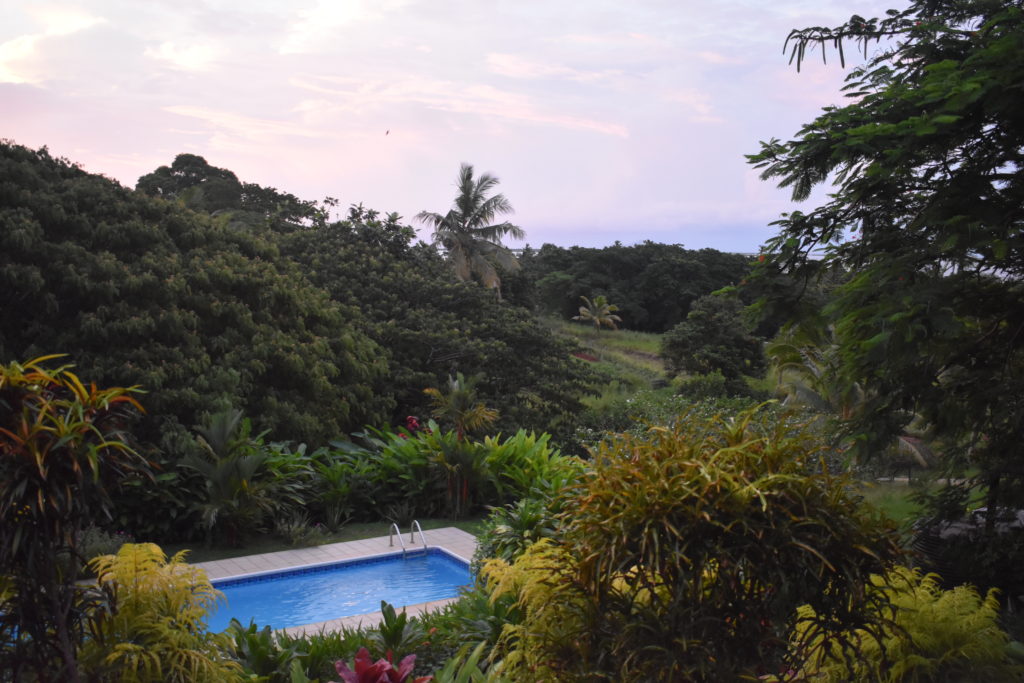 The guest rooms are made in the traditional Fijian style, with native hardwoods and woven bamboo, and overlook palm trees and the ocean. The food here is one of the main standouts: being a farm, most of the ingredients served in the onsite restaurant are from the garden, and the food is a mix of traditional dishes, Fijian fare and fresh seafood. Known especially for their pies, the resort also has its own pizza oven. Foodies will certainly be content here…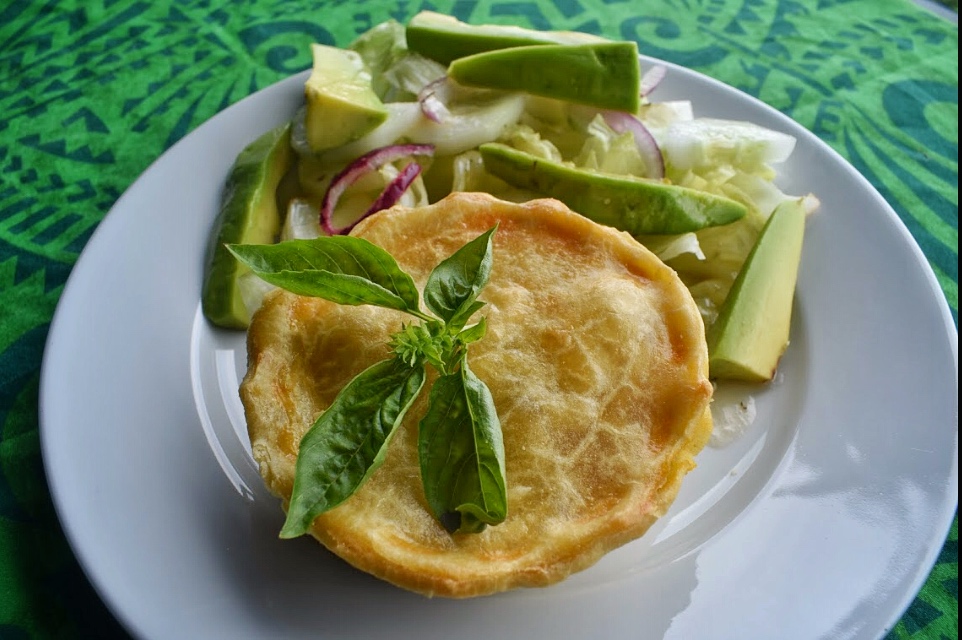 2. Koro Sun Resort & Rainforest Spa
Surrounded by tropical rainforest, Koro Sun Resort & Rainforest Spa is located next to a private lagoon where you can make the most of the clear waters by kayaking, swimming, scuba diving and snorkeling. If you're not an especially active person (guilty) you can just enjoy the beautiful landscaped gardens and having a go on the waterfall swing.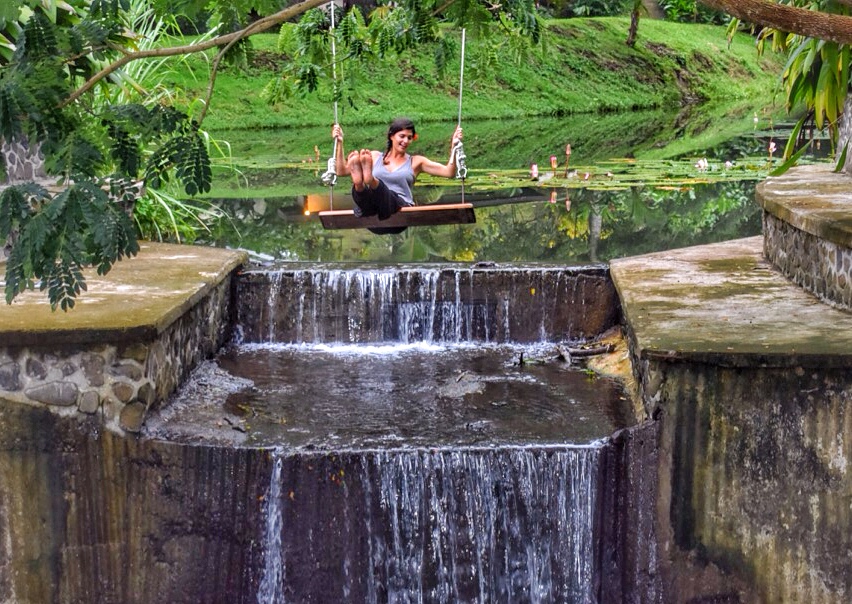 There are 51 guest rooms and villas here, but I recommend staying in the Edgewater Floating Bures, which are Fiji's only floating accommodation. Staying in these bures feels like you're staying on a yacht, and you can leap right into the lagoon from your own deck.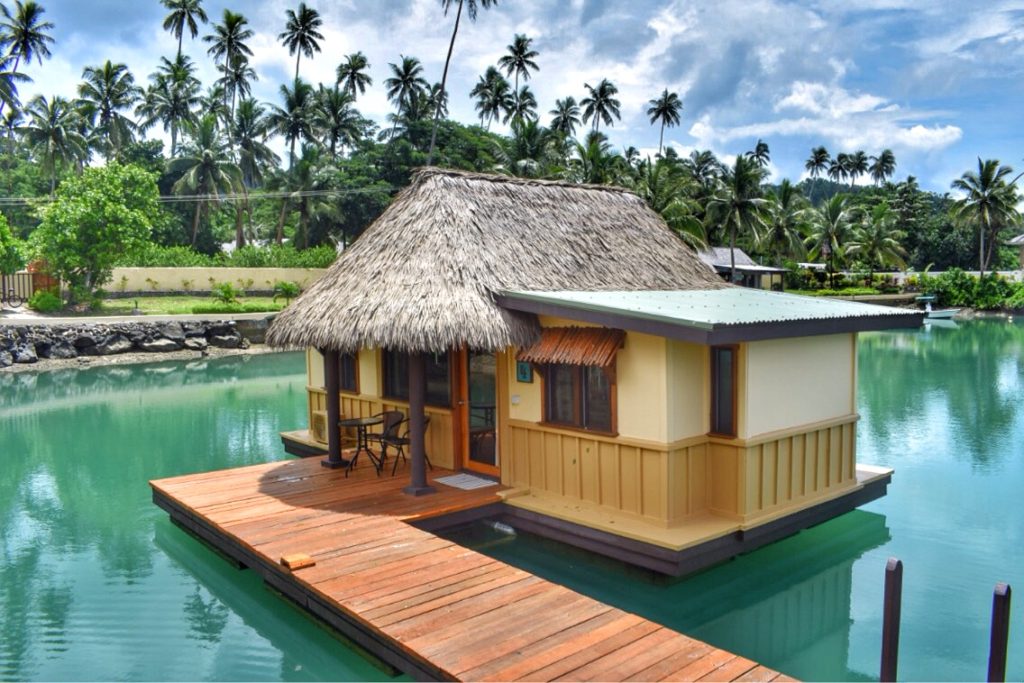 Koro Sun's most unique selling point, however, is its rainforest spa. This isn't a flowery marketing term: the spa is actually in the rainforest, so you can enjoy a pampering session in the most tranquil surroundings imaginable. The best treatment is the banana leaf body wrap, where, after a coconut oil massage and a body scrub (using only natural ingredients, of course!) you're wrapped up in a banana leaf and left to relax to the sounds of the mini waterfall outside.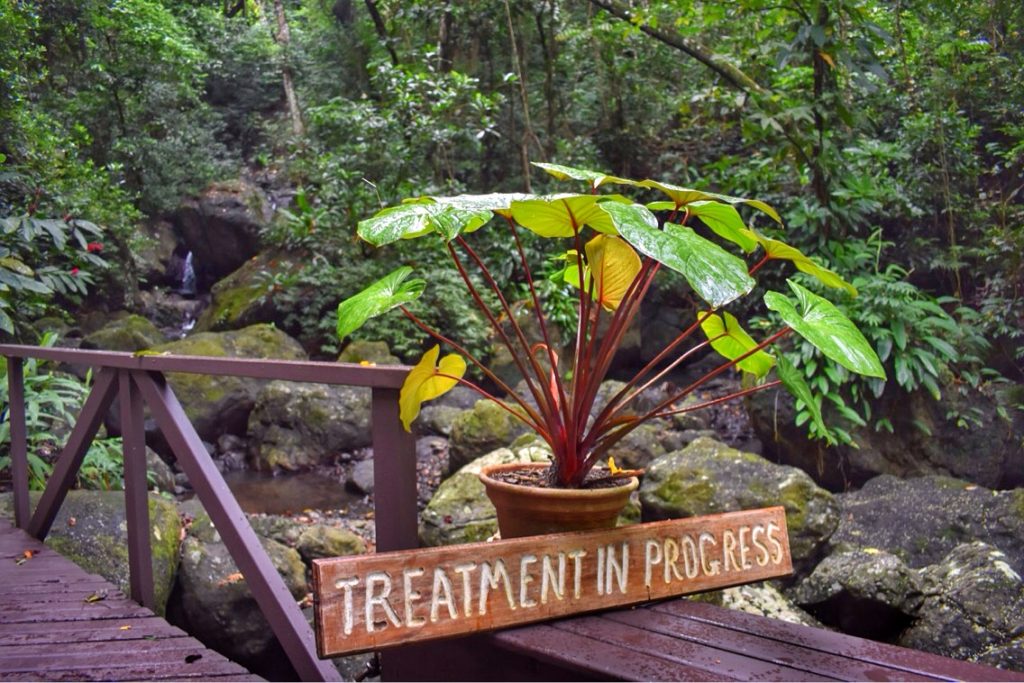 My time in Fiji went all too quickly, but I'm so glad I decided to travel around rather than stay in one place. Fiji has so much more to offer than beautiful beaches, and staying in different places in different regions allowed me to experience a side of this country that otherwise I would have missed. My advice for anyone travelling Fiji? Take your time and move around. Why kick back on just one gorgeous beach when you can discover so many more?