The Grand Prix may have ground to a halt, but for most visitors to Monaco, the next few months are when this tiny country shines. The French Riviera isn't short of chic coastal towns, but there's just something about Monte-Carlo: this is a place synonymous with glamour and wealth; where you'll find Porsches and Ferraris on every corner, where celebrities dine in the world's finest restaurants, where views of the azure waters are blocked only by immense, gleaming superyachts. Now the media crews have packed up and the racers gone home, this is the time to visit. Here's your insider's guide to Monte-Carlo.
WHERE TO STAY
 Hotel Metropole
Just off Place du Casino, in the heart of Monte-Carlo, the independently-owned Hotel Metropole offers guests a discreetly luxurious experience. The landscaped gardens are heavy with the scent of jasmine, and inside, flowers are just as much of a feature (the floral arrangements in the lobby are truly spectacular). Upstairs, the 126 rooms and suites are as opulent as you'd hope, with huge windows and balconies, belle epoque furnishings, cloud-like beds to drift off in, and Hermès toiletries in the sparkling marble bathrooms.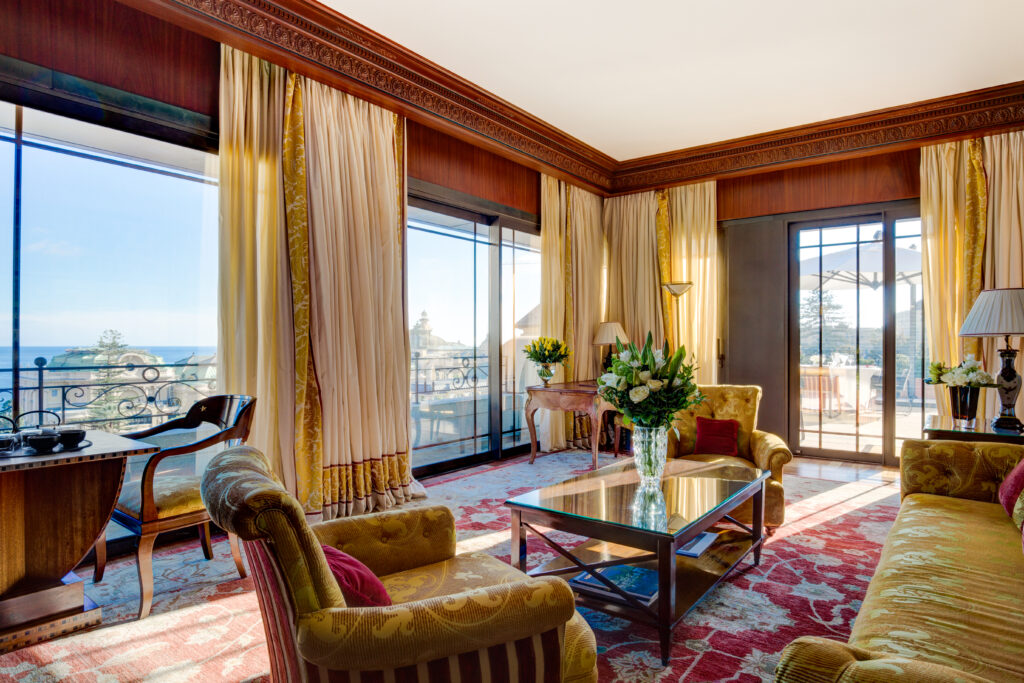 Guests with a passion for gastronomy will be ecstatic, because Hotel Metropole has two Michelin-starred restaurants: Japanese restaurant Yoshi, and the Joël Robuchon restaurant. The poolside Odyssey is more laid-back – but, designed by Karl Lagerfeld, it's style credentials are second to none. Throughout the hotel service is impeccable, with smiling staff predicting your requests before you even voice them. To relax, head downstairs to the Givenchy spa, where you can breeze from sauna to pool to steam room, before treating yourself to an indulgent massage from the expert therapists.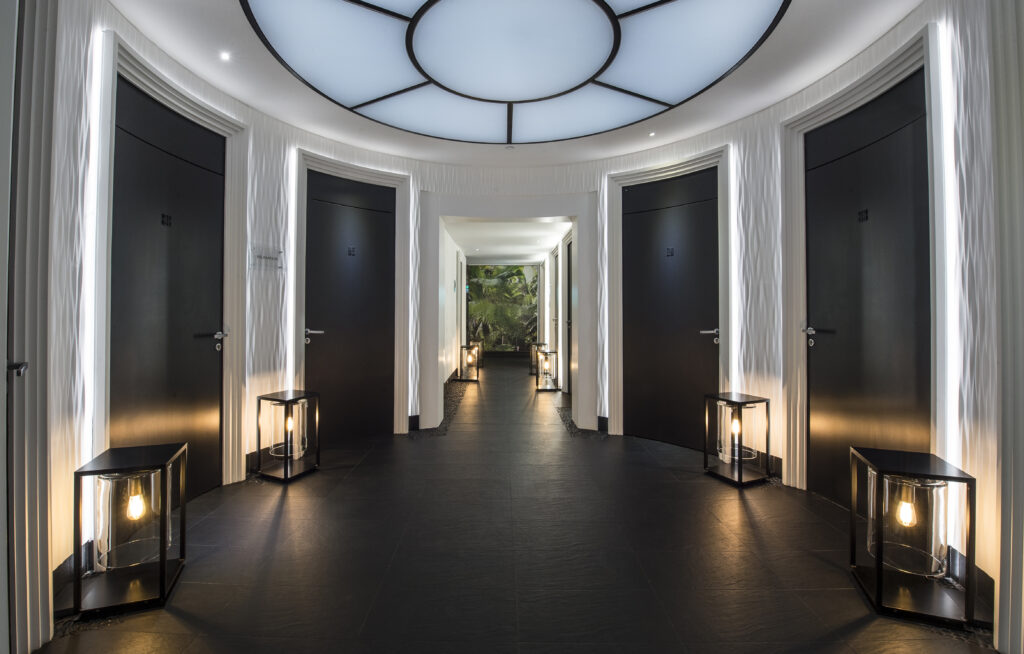 MONTE CARLO BEACH HOTEL
If you're more drawn to beaches than cities, check into Monte-Carlo Beach Hotel, perched along the Cap Martin coastline, a short way from the glitter of the city. Shaded beneath towering palms and umbrella pines, and with the sea crashing below, this hotel is the epitome of laidback luxe: think Parisian style merged with California cool. Built in the 1920s, history pervades the resort – helped, in part, by the black and white photos on the walls, a nostalgic nod to days gone past. Rooms are light and modern with a nautical feel, and many have steps leading to the La Vigie promenade below.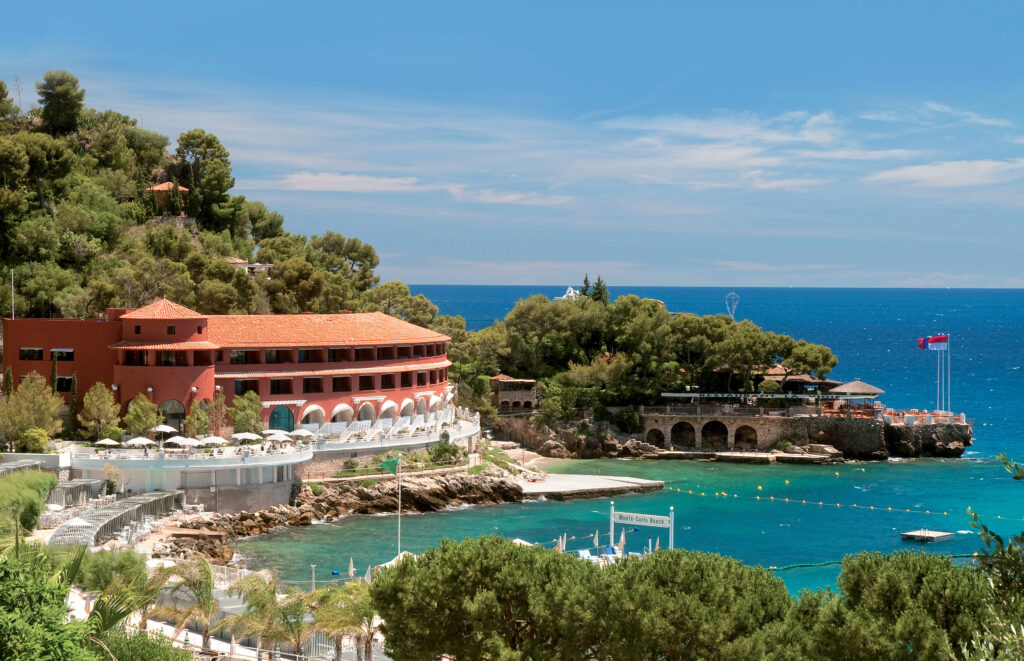 Health-orientated visitors must dine at Elsa, a 100% organic Michelin-starred restaurant, where all vegetables are grown in the hotel gardens. In summer the bohemian La Vigie restaurant opens, tucked away on a stone escarpment beside a pine forest; come for dinner, then stay drinking cocktails until the stars come out. The facilities are second to none: aside from a private beach, Olympic-sized pool, watersports and tennis club, there's also the excellent Le Tigre Monte-Carlo spa, which offers a range of treatments to amp your bliss up to the next level.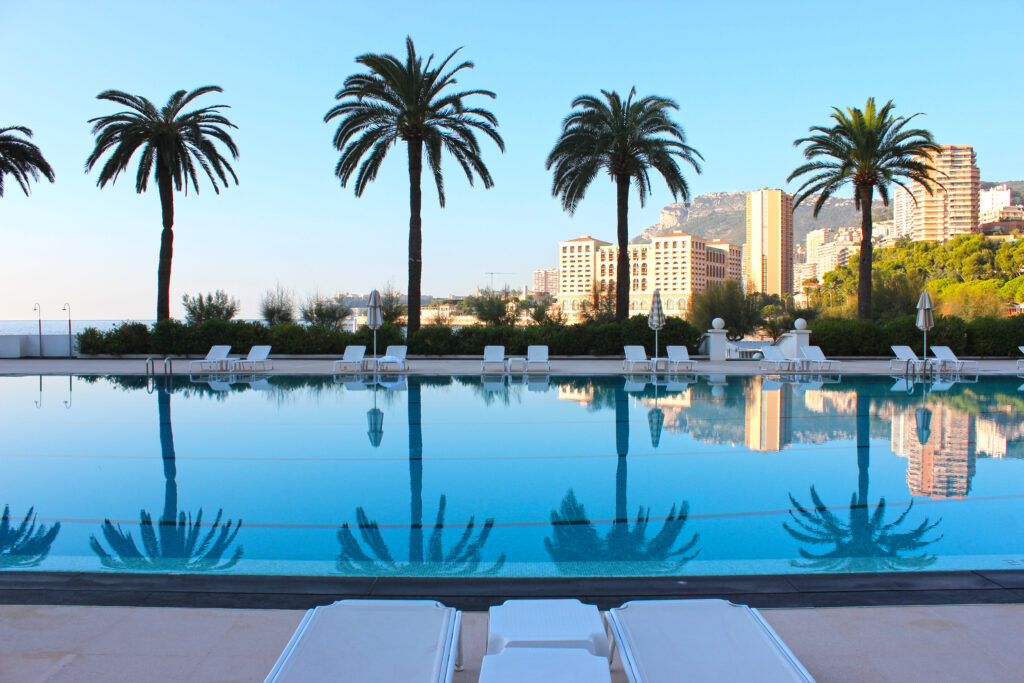 WHERE TO EAT & DRINK
 Joël Robuchon
The legend of Joël Robuchon lives on in his eponymous Monte-Carlo restaurant, which boasts not one but two Michelin stars. Here you can expect fine dining at its most innovative and decadent, from the Mediterranean-inspired menu, created by Robuchon and brought to life by Executive Chef Christophe Cussac, to the grand décor. Using only the highest quality products and produce, the restaurant caters for everyone, from fans of rich and meaty French fare to plant-based guests (there's a dedicated vegetarian menu, a rarity in upmarket French restaurants!). Also unusually for a Michelin restaurant, there's an open kitchen here, so you can watch the expert team go about their business with flair as you eat.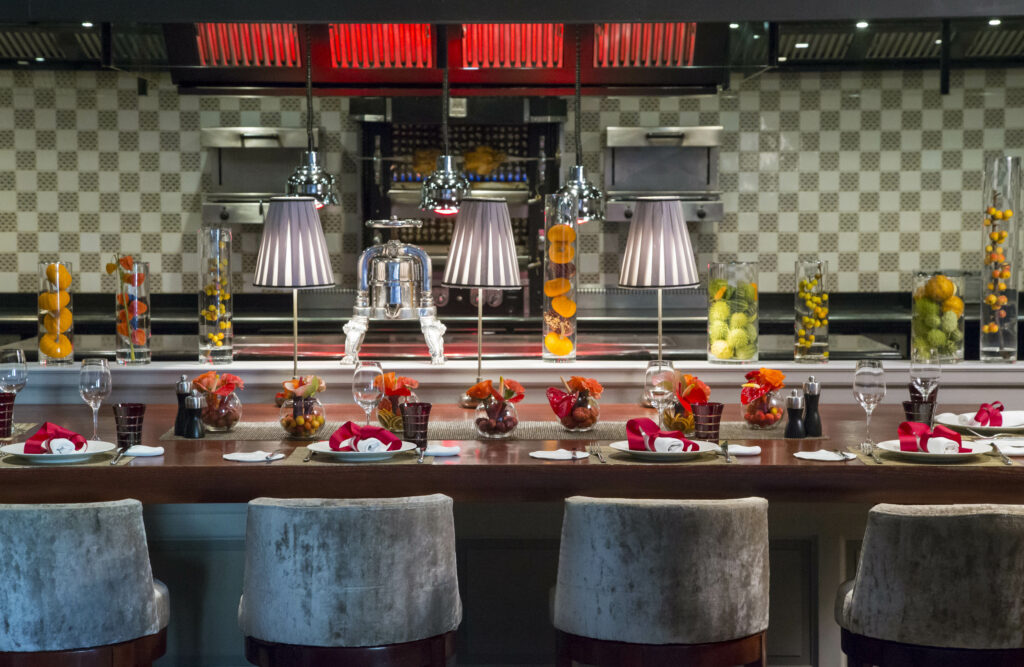 COYA Monte Carlo
For something more exotic, head to COYA Monte Carlo, which enjoys an enviable location between the Salle des Etoiles concert venue, the iconic Jimmy'z nightclub and the cobalt sea. Head here in the early evening to enjoy signature cocktails on the outdoor terrace, then tuck into a verifiable Latin American feast. Inspired by Peru's authentic fusion food, the menu is eclectic, diverse and delicious – think elaborate tacos, fresh seafood, and inventive vegetable dishes. COYA is always buzzing with life, and after dinner you can head to the Pisco Bar and Lounge to keep the fiesta going til late.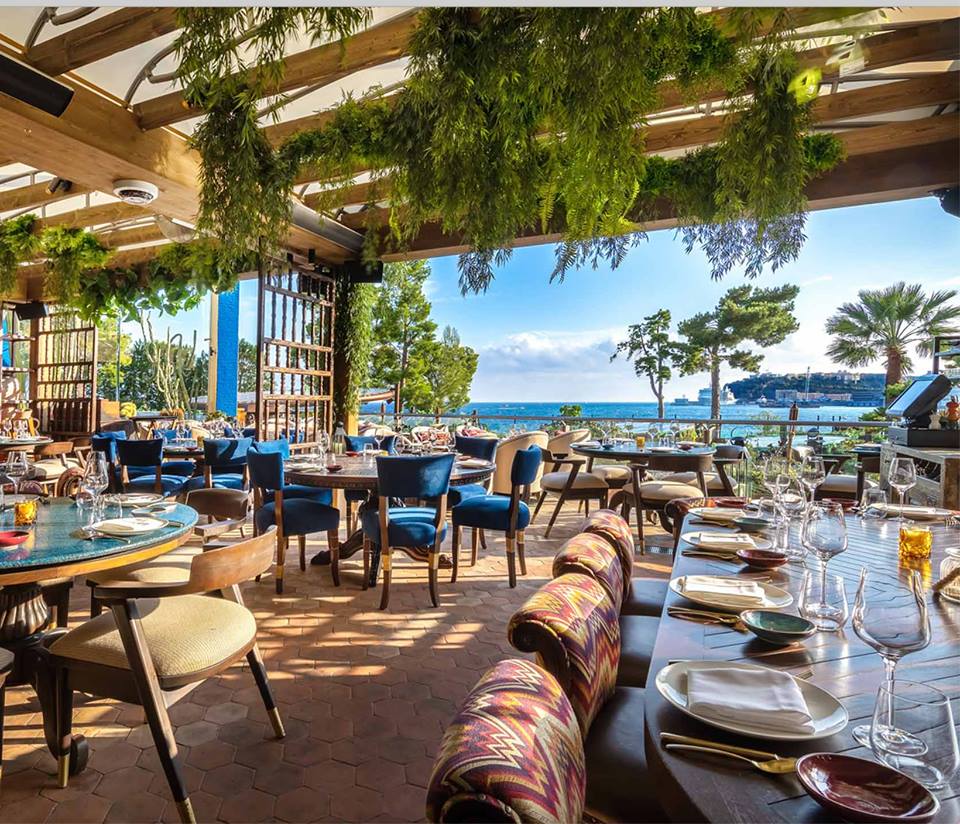 Buddha-Bar Monte-Carlo
For fans of Asian food, a visit to Buddha-Bar is an absolute must. The experience begins as soon as you enter past the enormous Buddha statue and gaze up at the 7-metre-high ceiling of sculptures, cornices, stucco and gilding… they don't do things by halves here. Luckily, this isn't a case of style over substance, and the food – mainly Thai and Japanese – is fresh and fragrant; choose from an array of sushi, aromatic curries, and culinary treats from China. After dinner, head to the outside terraces, where the resident DJ works his magic til late, and lounge and electro beats fill the warm summer night.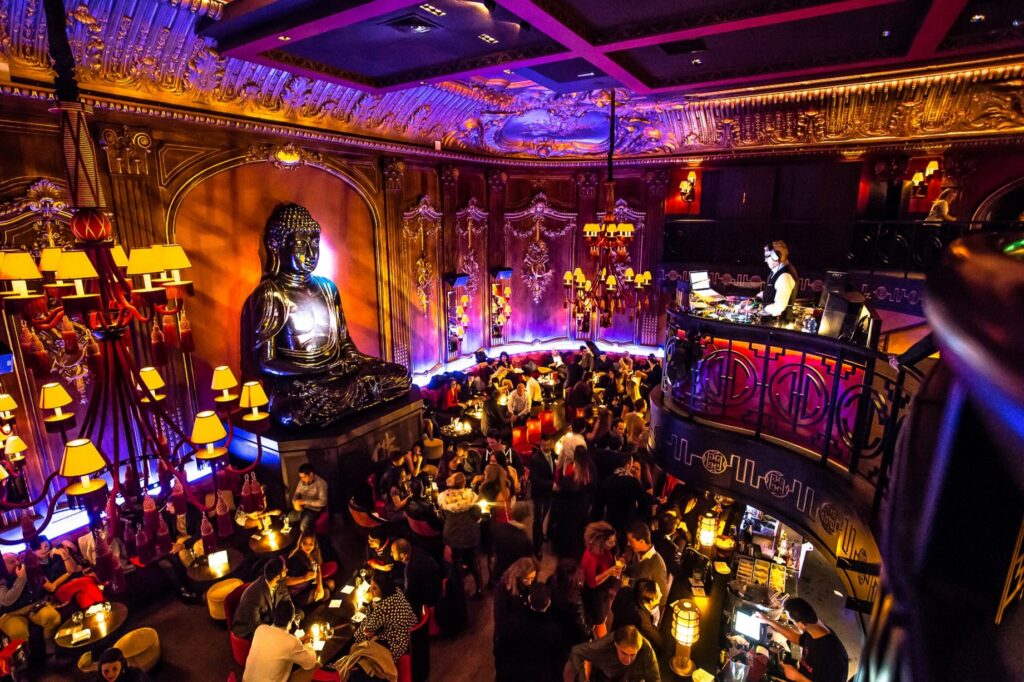 WHAT TO DO
Visit the Casino de Monte Carlo
Whether you gamble or not, a visit to the Casino de Monte Carlo is absolutely required. There's the history of it – built in 1863, the casino has welcomed everyone from Napoleon to Churchill – and there's the ostentatious beauty of it: a lavishly decorated façade that's subtle when compared to the soaring columns, gilt-clad salons, marble statues and glittering chandeliers inside. Follow the dress code (no shorts or flip flops, jackets after 8pm) and wander past the slot machines; in the heart of the casino are the private salons where the serious gambling goes down. If you fancy some fresh air, head up to the terrace; losing money is always a little less painful when gazing out at the sea.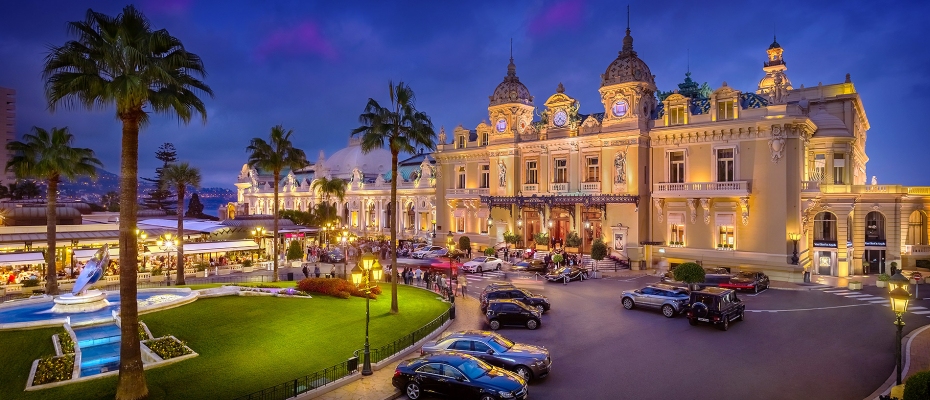 Kick back at Cap d'Ail La Mala
As beautiful and exciting as Monte-Carlo is, sometimes you just need to wind down – and if that's the case, the serenity of Cap d'Ail La Mala is less than a 15 minute cab ride away. Locals deem this beach to be one of the most idyllic on the Riviera, and they're not wrong: white sand and smooth pebbles lead into crystalline waters, and steeply rising cliffs and enveloping trees give this cove a wonderful sense of seclusion. It's tranquil and laid-back – but of course, this is the French Riviera, so there are two top-quality restaurants to choose from, where you can order a massage to go with your glass of rosé. Bliss.