After spending the past eight months travelling through Latin America, our two week layover in the US felt very welcome. It was so good to be able to communicate easily again (our Spanish sucked), and it was also good to enjoy that excellent customer service. Not that Latin America had bad service (apart from Bolivia…), but it's just SO good over here.
So when we arrived in Las Vegas, the city of hedonism, excess, consumerism and glamour, we thought we may as go all out. Admittedly, Vegas is not my favourite place in the world, but if you're there, you need to embrace it or go home. So we embraced it.
Las Vegas has more hotel rooms than all of Europe put together; a crazy-but-true fact suitable for a city that must be seen to be believed. But which is the best hotel? While the Bellagio and Caesar's Palace may be best known, they also feel pretty dated. Tom and I had heard great things about The Cosmopolitan, and as soon as we walked through the lobby it felt different from the other big hotels we'd visited that day. The Cosmopolitan is modern and quirky, its clientele much cooler. But what about its rooms?
We were lucky enough to be hosted by The Cosmopolitan, and stayed on the 57th floor in a Terrace Studio room. The 'studio room' part is a bit misleading, as it actually consists of a chic (and huge) living room with a kitchenette, an enormous bathroom, and a bedroom that opens out onto a long balcony.  I could honestly have lived in this 'studio' for years and been happy.
The best bit about the apartment though? This view.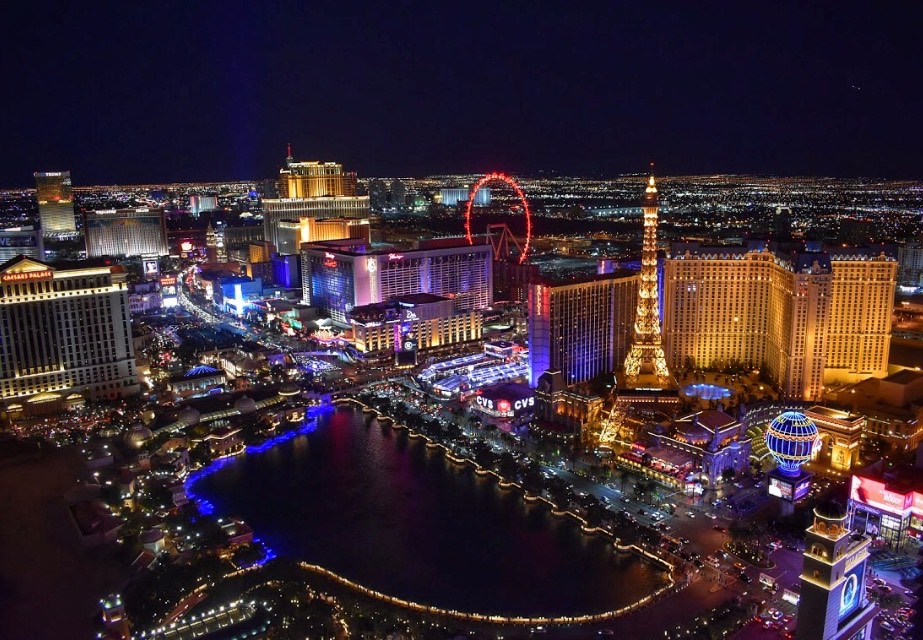 This is one of the reasons The Cosmopolitan is the best luxury hotel in Vegas – because nowhere else in the city can you get this view. When the Bellagio fountains started going off beneath us, it was incredible, and with the glittering lights from 'Paris' flickering beside it, we began to feel giddy with excitement. Although perhaps that was the champagne.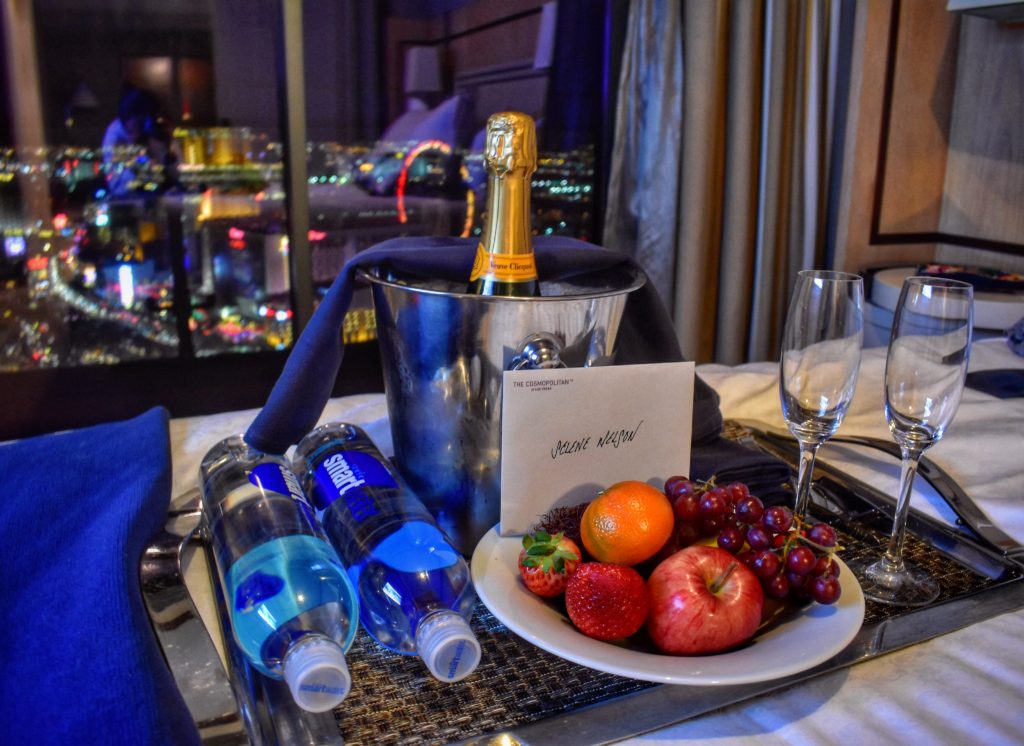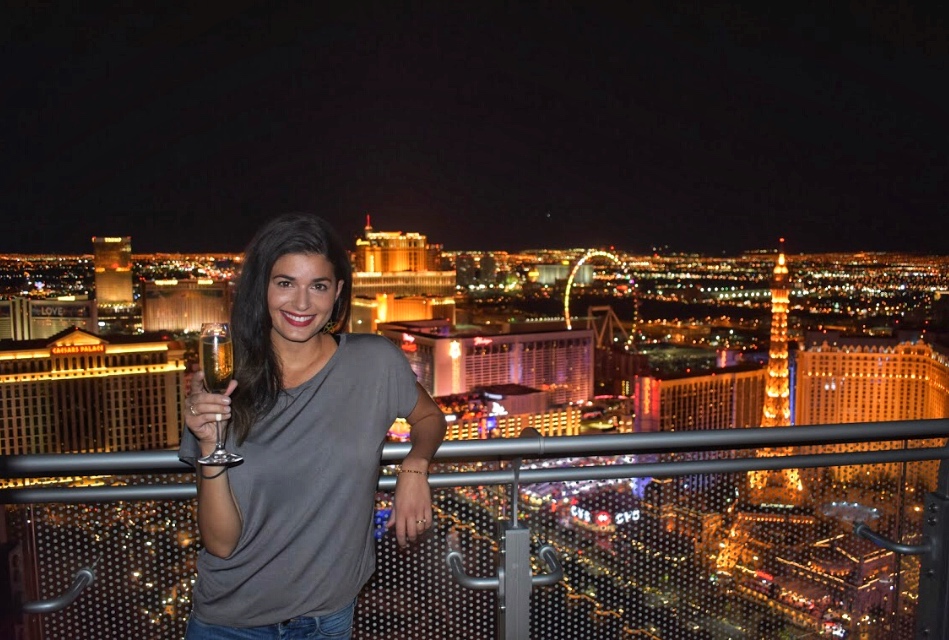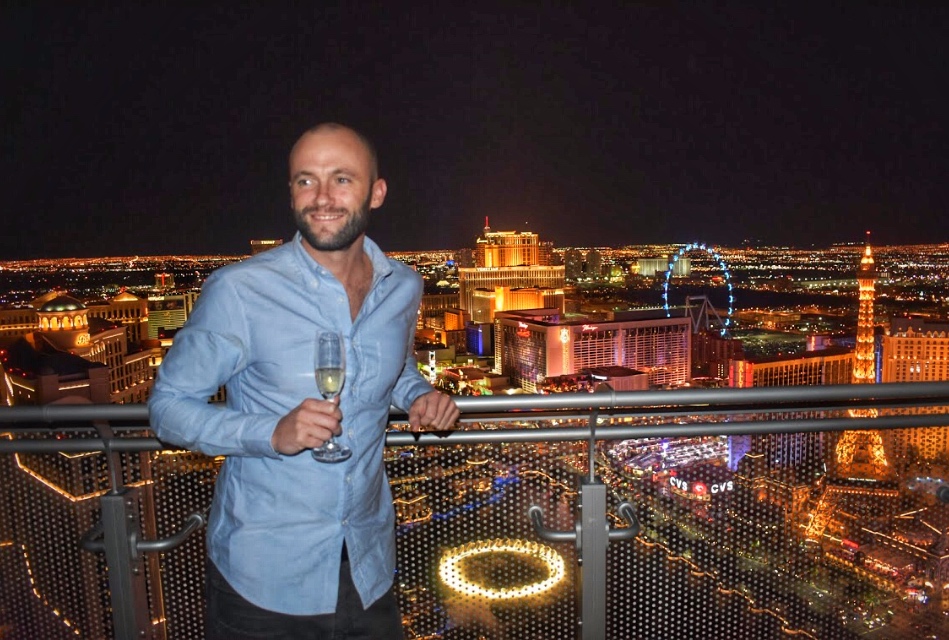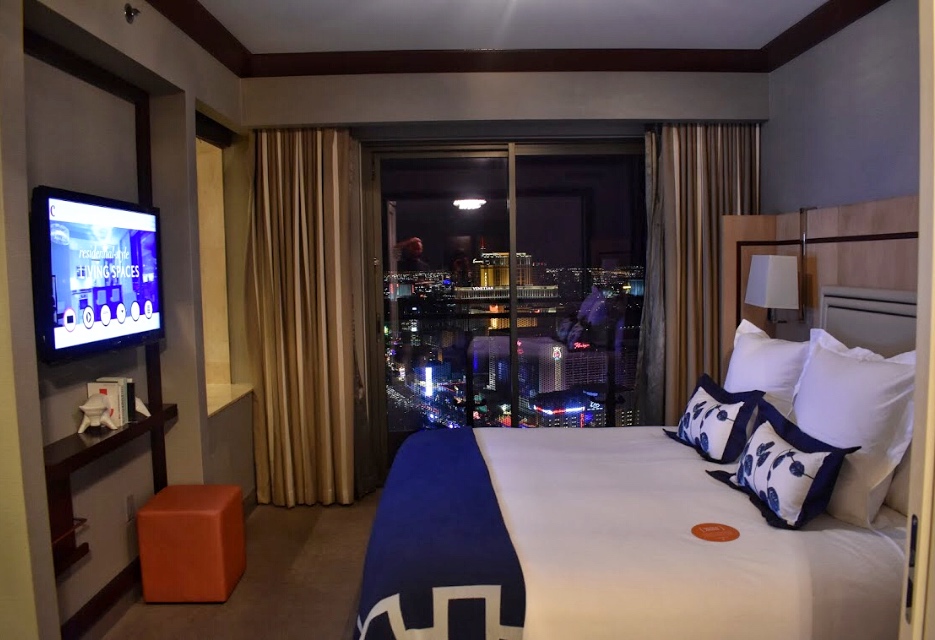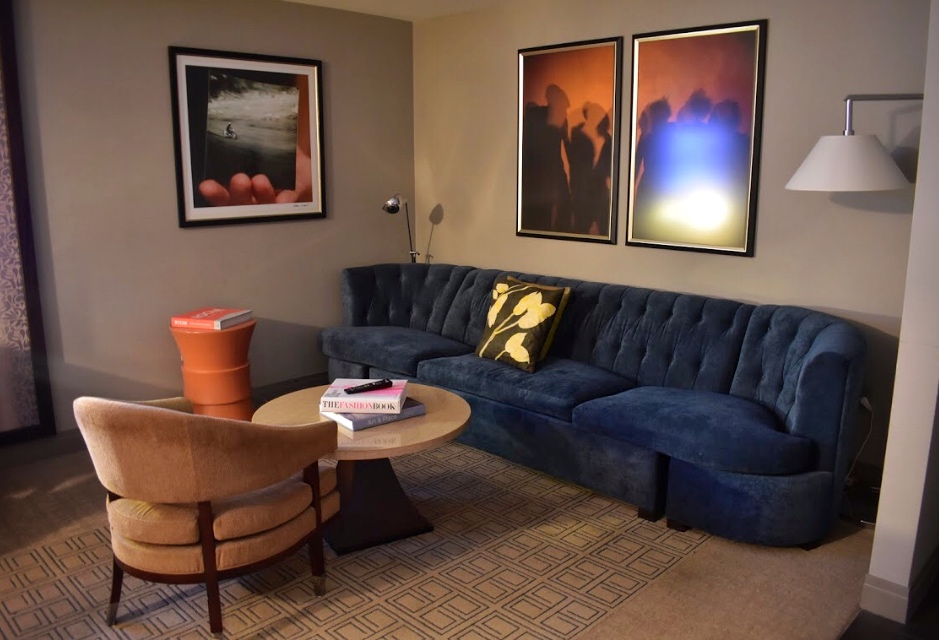 One tricky thing about staying in such an enormous hotel is deciding where to eat. Because The Cosmopolitan has seventeen restaurants. One of them is called Eggslut, and I really wanted to go there, but in the end we decided on China Poblano, a Mexican/Chinese fusion restaurant. We've eaten very well since being in the US, but this was without question the best overall meal we had.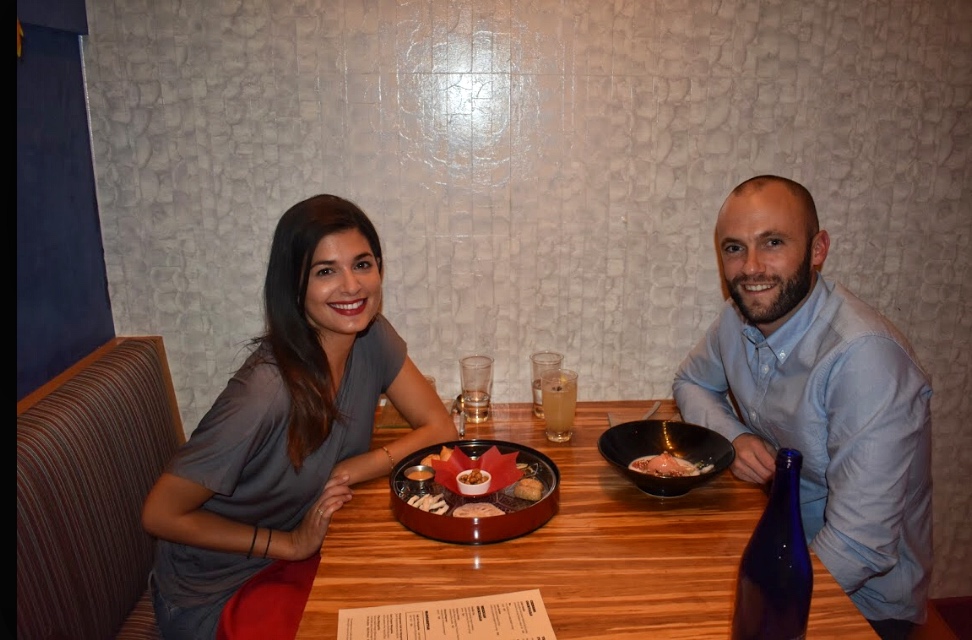 We began our meal the way you should in a city of excess; with fancy cocktails. First up was the Pomegranate Salt Air Margarita, followed by the Flaca Margarita: orange infused tequila, fresh lime, soda, orange bitters. The salt air intrigued me – it's basically fluffy, salty, light-as-a-feather foam that replaces the salt in normal margaritas, and it was delicious with the sweet pomegranate.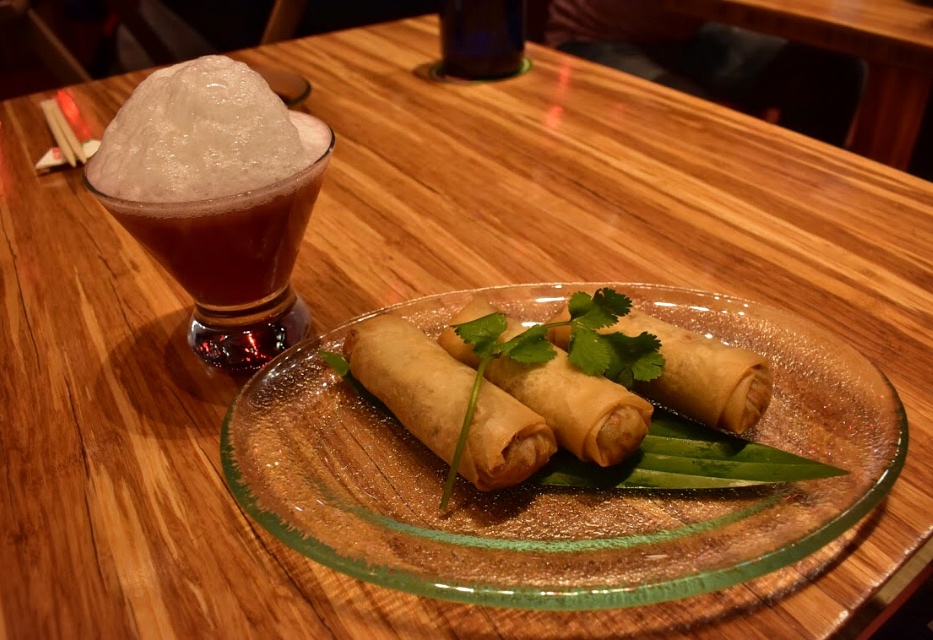 The cocktails were strong, so we needed to get some food down us. Between us we feasted on tuna ceviche; happy buddha vegetable spring rolls; fresh chilli guacamole with tortilla chips; fried Brussels sprouts (my favourite!) with arbol salsa and chiltates; refried bean tacos with tomato habanero salsa and requeson; and the chef's speciality, a rice dish with 20 different micro vegetables. I'm always excited for a meal when I don't recognise half the ingredients.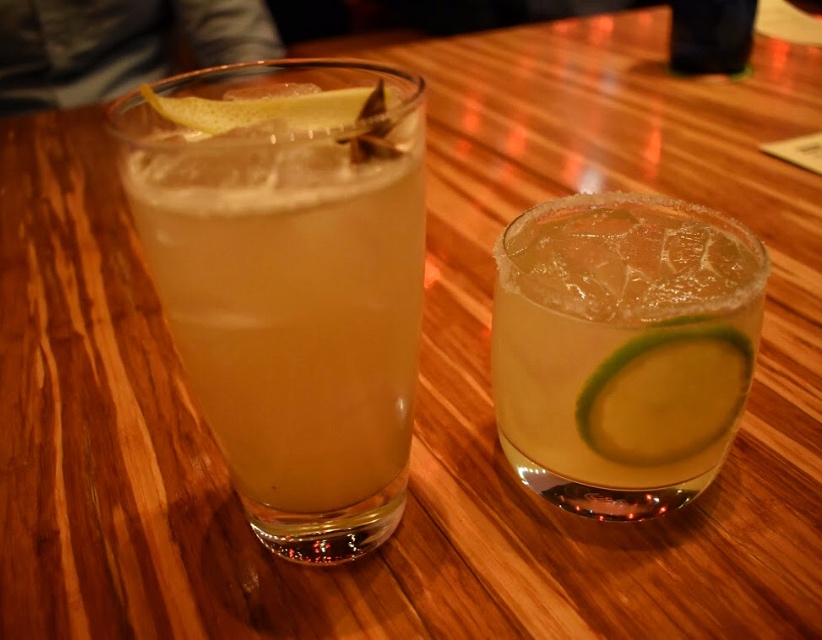 Everything was honestly mouthwatering – so delicious I embarrassed myself moaning at the table as I ate. I didn't even realise I was doing it until the couple at the next table looked at me oddly (I think Tom just blocks it out now). Our server was the best, chatting to us about our travels and actually seeming genuinely interested rather than fake-waiter-interested, recommending dishes to us and making a mean guacamole at our table.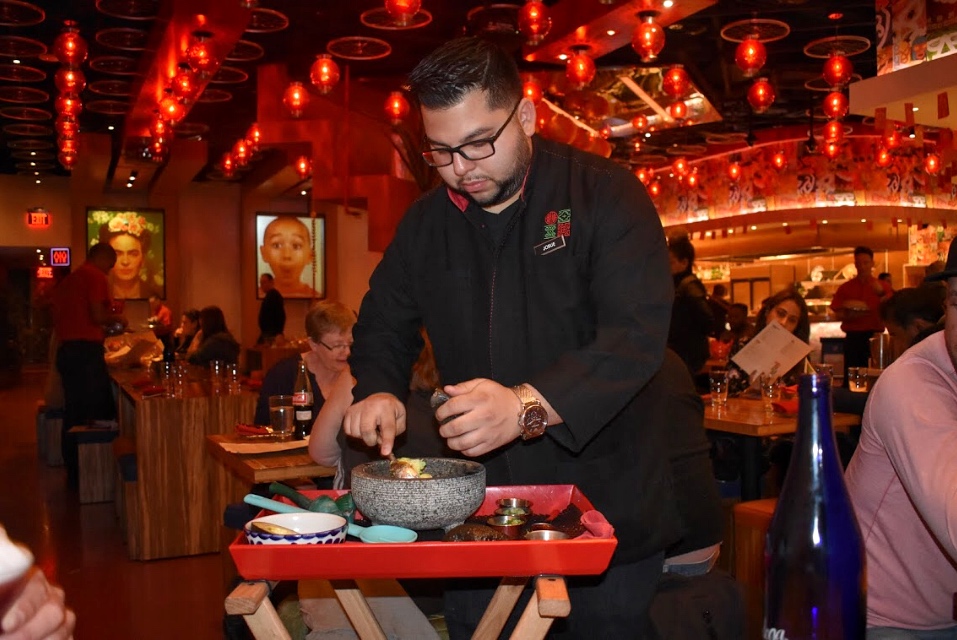 We were full by then, but it was Chinese New Year so we just had to try the special desserts the chef brought over. At this point I was a little tipsy, so I can't remember the name of our dessert, but it was a delight: a scoop of fresh grapefruit sorbet on a bed of wisp-thin sweet noodles. Because it was the Year of the Rooster it was designed to look like a rooster's nest – so creative!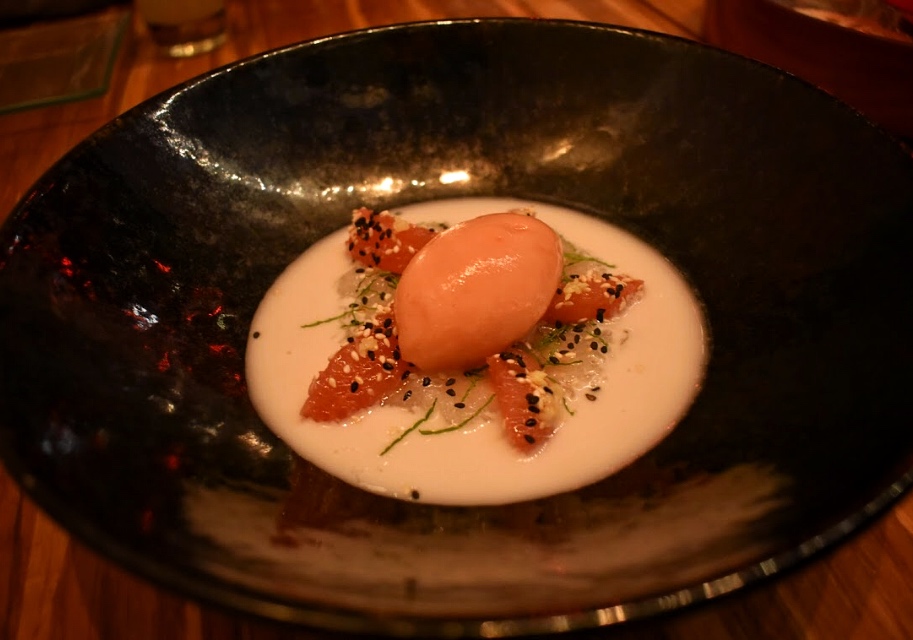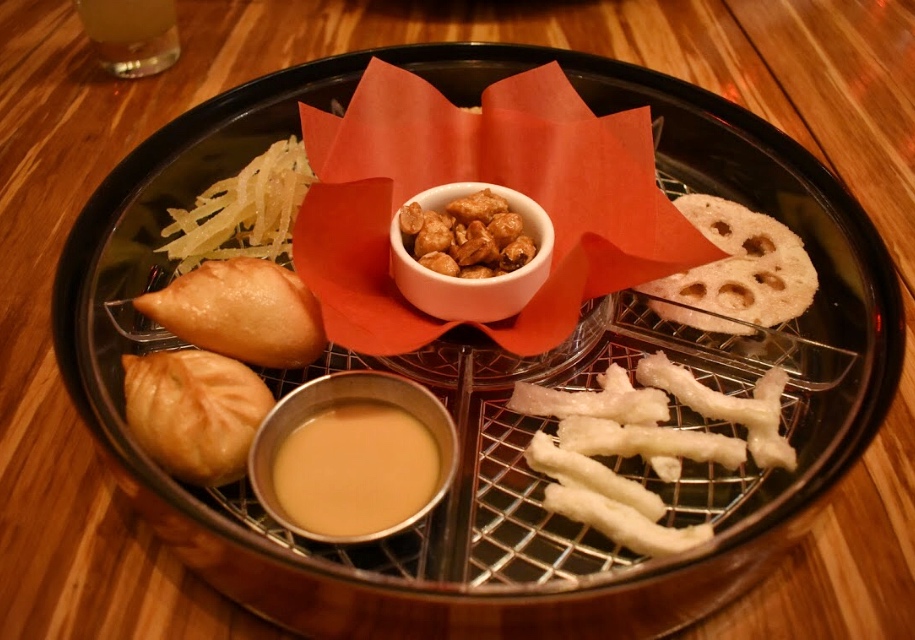 Just as I was saying that I couldn't possibly eat another thing, a plate of assorted treats was brought over. Turns out I could eat another thing after all. After our meal and a brief stint in the casino, we returned to our bedroom and one of the softest, comfiest beds I've ever slept on.
Though I'm usually someone who needs total darkness to sleep, for the first time in my life I left the blinds open when I went to bed. Anything goes in Sin City, but closing the blinds on that view would be unforgivable.
~
I was hosted by The Cosmopolitan Las Vegas as part of a sponsored stay. Opinions are my own.