Hi! I'm Selene Nelson. I'm a British-American freelance writer, author, copywriter and journalist.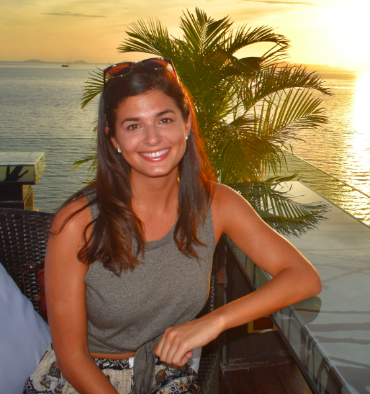 I studied English Literature at the University of Sussex and have written for The Times, The BBC, HuffPost, The Independent, Salon, ThinkProgress, Town & Country, Food Republic, SUITCASE Magazine, The Daily Dot, The Culture Trip, Elite Daily and many others, both online and in print. You can see a selection of my articles on my portfolio.
In 2016 I quit my job to travel the world, and I began documenting my experiences here. It was during my travels that I realised I never wanted to return to a 9–5, and I've been freelance ever since. I've written a book, to be published by Penguin Random House in 2019, and have appeared on BBC Sunday Morning Live and The One Show.
I have a strong interest in animal rights, criminal justice and current affairs, and I write about these topics when I'm not writing about food and travel. Other than that, I'm an animal-loving vegan with a penchant for pasta, wine and dinosaurs. That's about it.
Oh. And I hate 'About Me' pages.